KULTURE: LAGOUTTE'S TAPEOGRAPHY
Par Frenchyfries, lundi 28 septembre 2009 à 18:57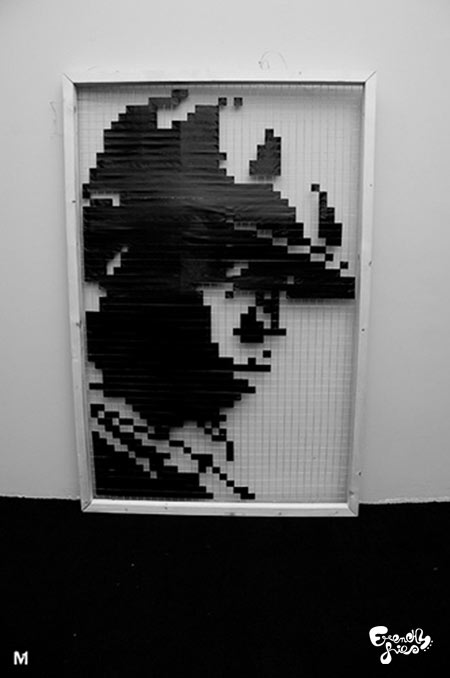 Il y a de cela quelques années, il nous arrivait de temps en temps, à moi et ce type que je connaissais sous le nom de "Lagoutte", de nous retrouver à l'autre bout du pays pour rouler, faire la fête, et de finir passablement saoûls en cours de route. Après avoir été impliqué dans le monde du graffiti pendant plus de dix ans,
Thibaut Vankemmel
travaille à présent en tant que Directeur Artistique, et s'occupe en parallèle de nombreux projets plus personnels.
It's been a long time since this guy I knew under the nickname of "Lagoutte" and myself sometimes met up on the other side of the country to skate, party, and get reasonnably inebriated in the process. After being involved in the graffiti world for more than a decade,
Thibaut Vankemmel
now works as an Art Director, and keeps himself busy with many side projects.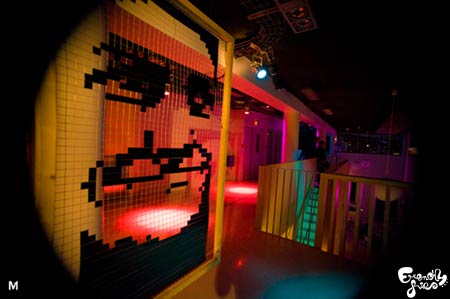 Au fil des ans, Thibaut a maîtrisé de nombreuses techniques pour exprimer son art, de la peinture en spray à l'usage d'outils électroniques comme Illustrator... Et a même fini par inventer les siennes ! Il y a de cela quelques années, il a en effet commencé à jouer avec la Rubalise, comme un banal pinceau, usant des grilles et barrières comme d'une toile. Depuis, il a appris à utiliser cette nouvelle technique, et ça se voit ! Il délivre des messages positifs dans des lieux particuliers, ou bien crée de grands portraits dans les rues parisiennes.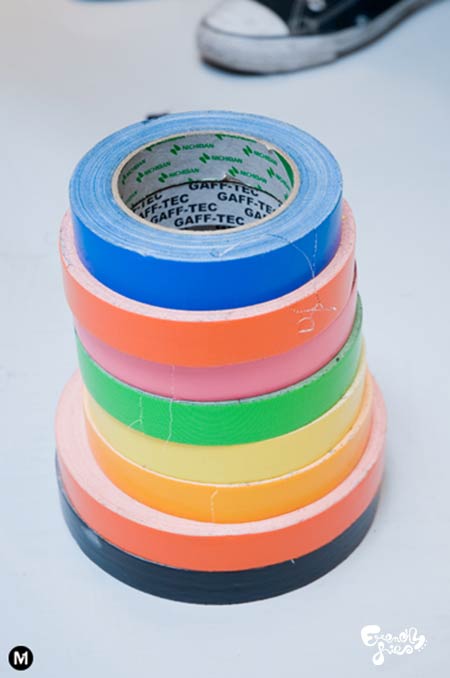 Throughout the years, Thibaut has mastered several techniques to express his art, from spray painting to the use of electronic tools like Illustrator... And even invented some of his own ! A few years back, he actually started playing with duct tape, just as another brush, and used fences as his canvas. Since then he has improved his skills quite a bit, and it sure shows. He delivers some meaningful messages in particular places, or creates some huge portraits in the streets of Paris.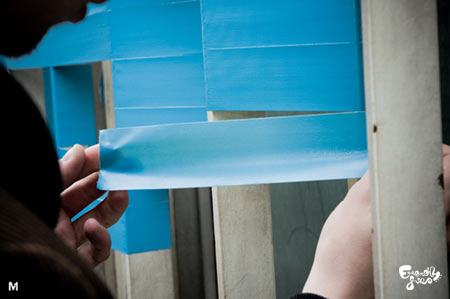 Thibaut et sa
Tapeography
ont gagné en renommée ces derniers temps, et certains de ses travaux ont été présentés dans des galeries d'art ou au cours d'expositions spéciales. Il a de plus collaboré avec le Palais de Tokyo, qui en plus d'être un spot connu mondialement, est également un Musée d'Art Contemporain tout aussi connu, dessinant le portrait de Michael Jackson et rendant hommage à l'artiste récemment décédé. Tout ceci étant à voir dans la vidéo ci-dessous ! Gardez un oeil ouvert pour découvrir les futures réalisations de Mr. Lagoutte !
Tapeography - Michael Jackson from Frenchy Fries on Vimeo.
Thibaut and his
Tapeography
have become quite famous lately, and some of his work was exposed in art galleries and special showing. He even collaborated with the Palais de Tokyo, which isn't only a world reknowned skate spot, but also a Museum of Contemporary Art, drawing a Michael Jackson portrait in memory of the recently defunct artist. Check out the video above to witness Thibaut's patient work, and keep an eye open for the future productions of the man we call Lagoutte !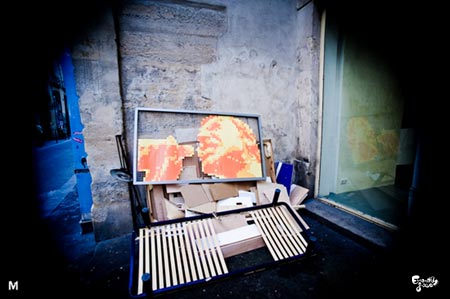 Crédits photo & vidéo : MarOne / All photos & video credits : MarOne
Partager sur Facebook