Par Frenchyfries, mardi 1 novembre 2011 à 17:48 ::: 8453 fois lus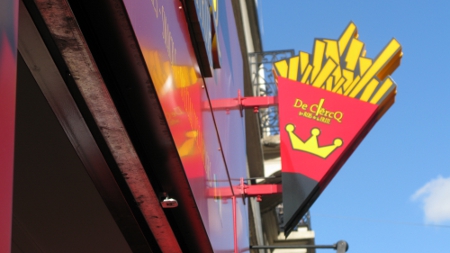 En dépit du terme de «frites à la française», vous devez tous savoir à présent que
cette recette nous vient de Belgique
. Une question essentielle se pose alors: où trouvez de véritables frites belges dans la capitale française? Avec l'ouverture récente du snack De Clercq, il était temps pour nous de tenter de répondre à cette interrogation légitime.
Despite the name "french fries", you should all be aware by now that
actual fries come from Belgium
. Which leads us to that crucial question: where does one find true Belgian style fries in the streets of the French capital? With the recent opening of De Clercq, it was time for us to give it a try and clear up that essential point.
En savoir plus
21 commentaires
Tags: bicky burger , bouffe , De Clercq , les rois de la frite , mitraillette , Paris