Par Frenchyfries, jeudi 3 novembre 2011 à 14:53 ::: 6865 fois lus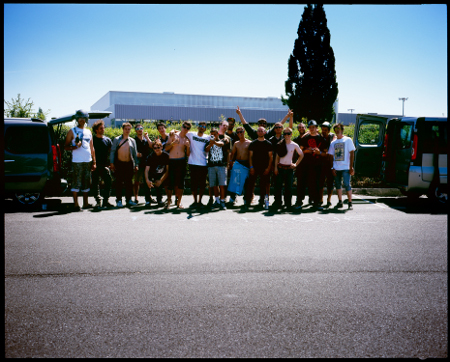 Il y a les amis qu'on voit tous les jours. Il y a les amis que l'on connait depuis toujours. Et puis il y a les amis qui habitent dans des lieux éloignés, et que l'on retrouve seulement de temps en temps. Il va sans dire que cela rend les moments partagés encore plus appréciables. Voici à quoi le groupe d'amis plus connu sous le nom de 5ème B. a passé son été.
There are friends you see every day. There are friends you've known for your entire existence. And there are friends that live in places far away, whom you only get to see once in a while. Needless to say, it makes the time you spend with them that much more valuable. Here is how the group of friends known as the 5ème B. got to spend their summer together.
En savoir plus
56 commentaires
Tags: 21 Lifestyles , 5ème B , Antonin Roux , Gaston , la meute , Salim Sikha , Tourniquet