SOME GOOD NEWS !!!
Par Jey, lundi 19 janvier 2009 à 21:43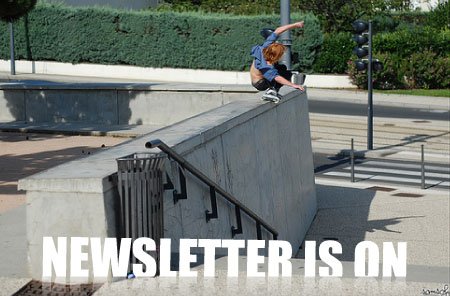 Ce nouvel article, est simplement pour vous annoncer que dorénavant vous allez avoir la possibilité de recevoir les news de Frenchy Fries par email.
Eh oui, dans le menu de droite, on a mis en place un formulaire pour s'inscrire à la newsletter. N'hésitez pas, entrez votre mail et vous recevrez de façon hebdomadaire les news sur votre boite mail. A cela, il y a toujours le flux RSS qui permet de récupérer les news du site sur son
Netvibes
ou autres agrégateurs de flux.
This new post, simply to announce that you now have the possibilty to receive the Frenchy Fries News directly in your email box.
So you can now find in the toolbar on the right part of the website, the little box to actually subscribe to the newsletter. You will just have to enter your email and you will receive the fresh news directly in your mailbox every week. In addition, there's always the RSS feed that allows you to catch up with the news on your
Netvibes
or other similar devices.
Photo credits: Tony Aulas - backside full torque (photo by Samsofy)