EDITO : HAPPY NEW YEAR 2011 !!!
Par Frenchyfries, vendredi 7 janvier 2011 à 17:09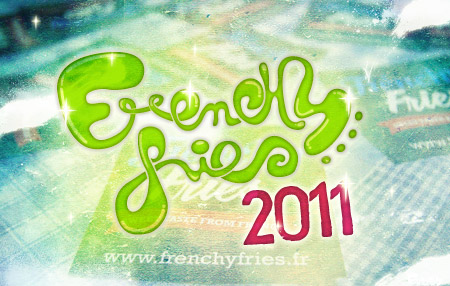 Cela fait presque 3 ans que notre petite équipe s'est attaqué à la réalisation de ce site. Et nous sommes bien content que ça vous ait plu, au point que vous lisiez ces mots, 3 ans après. L'idée que nous n'avons pas fait tout cela pour rien, et que nos efforts sont appréciés : en un sens, c'est la seule récompense que nous puissions espérer, et croyez bien que nous l'apprécions à sa juste valeur !
It's been almost 3 years now that our little crew started working on this very website. And we are glad you liked it enough to be here still, reading these words, 3 years later. It means we didn't do all this for nothing, and that somehow our efforts were appreciated. That's the only true reward we'll get, and be assured we are truly thankful for it !
Cependant, il est bien évident que ce n'est pas toujours facile de rester concentrés là-dessus, et de diriger toute notre énergie sur ce projet. J'aimerais penser que nous avons tous une vie en dehors du patin, avec un travail, et des responsabilités qui parfois nous obligent à mettre le site sur pause, quelques jours, quelques semaines parfois... Le travail gratuit a lui aussi son prix.

However, we won't pretend it's always been easy to keep our focus, and direct all of our energy towards this project. I'd like to think we all have a life outside of rollerblading, real jobs, and responsabilities that sometimes had us put the website on hold, for a few days, or even a few weeks... Free work has its price too.

Mais sans surprise, nous sommes toujours là, avec un paquet de projets que vous découvrirez bientôt, ce même point de vue bien Frenchy sur le monde du patin à roulettes, et la même motivation bien sûr ! Restez branchés, et gardez un œil sur nous, parce que cette année s'annonce prolifique. Ceci étant dit, nous tenons évidemment à vous souhaiter à tous une bonne année ! Que 2011 soit un grand cru pour le patin à roulettes !

But surprisingly, we're still here, with a lot of projects we'll be bringing you in the near future, this same French point of view on the rolling community worldwide, and the same motivation as we've always had ! Stay tuned, and keep an eye on us, because this year is gonna be a great year. That being said, we would like to wish all of you a happy new year ! May 2011 be a great year for rollerblading !