MONTAGE : THOMAS RIFFAUD - CLIC N ROLL EDIT
Par Frenchyfries, dimanche 26 juin 2011 à 13:58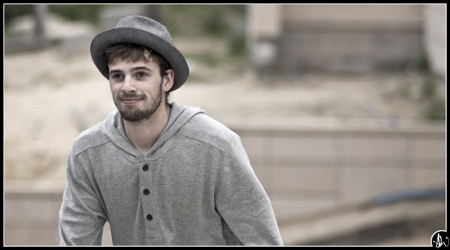 Dans chaque ville avec une scène de taille raisonnable dans ce pays, on dirait qu'il y a un « Petit Tom » : j'en connais au moins 3. La liste est sans doute plus longue, mais celui que nous vous présentons aujourd'hui vient de Montpellier. Thomas Riffaud s'est fait connaître au cours des dernières années, et à travers de nombreux voyages, sa réputation ne fait que grandir.
It seems that every city in this country with a decent skate scene has to have its own "Petit Tom" : I know at least 3 of them. The list could probably go on, but the one I'm about to present to you is a new comer from Montpellier. In the last couple of years, Thomas Riffaud has made his name known all over the place, and as he's constantly traveling, I'm sure his name will keep on spreading.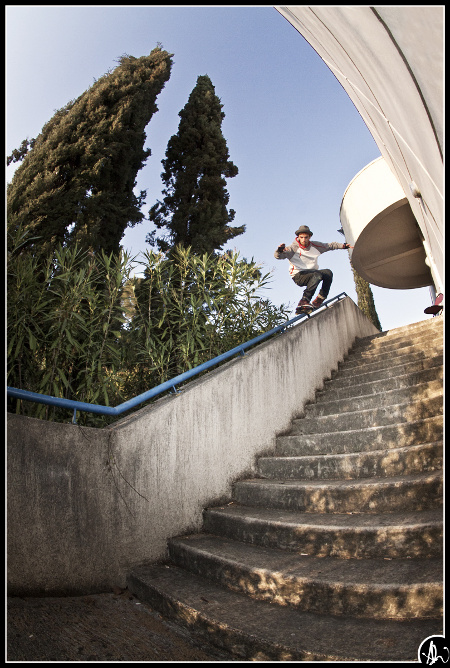 Avec ses bons résultats sur des compétitions récentes comme le NL & le FISE, il a prouvé qu'il pouvait rouler en park avec consistance et une bonne dose de style. Certains remettront en cause l'intégrité des juges, mais il ne fait nul doute qu'il apporte quelque chose de frais. Quelque chose d'un peu différent, qui mérite d'être récompensé.
With his recent good results at comps like the NL & FISE, he proved he can skate park with great consistency and a solid style. Some may question the judges' integrity, but to me it makes no doubt he bring something fresh to the table. Something a little different, something that is worth being rewarded.
Quand il s'agit de roller de rue, pas de doute non plus. Et son talent n'a rien à voir avec un quelconque jury. Avec
Valentin Tuil
, ils ont travaillé dur pour vous proposer ce bel edit, accompagné en prime de plusieurs clichés du
photographe AL
. Asseyez-vous, détendez-vous, et profitez-en : cette fois-ci, vous serez seul juge !
When it comes to street skating, you can't deny his skills either. Nor can you blame his success on the judges. He worked pretty hard with
Valentin Tuil
to produce this great edit, along with
photographer AL
to top it all off with some cool action shots. Sit down, relax, and just push play : this time, I'll let you be the judge !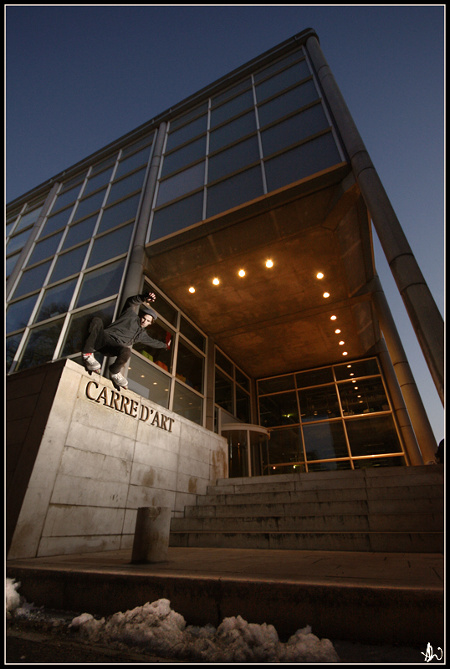 Credits : photography by AL. Cinematography by Valentin Tuil. Team work by Frenchy Fries !