PHOTOS : RUMBLE ON THE MACADAM - PHOTO REPORT
Par Frenchyfries, jeudi 10 novembre 2011 à 16:11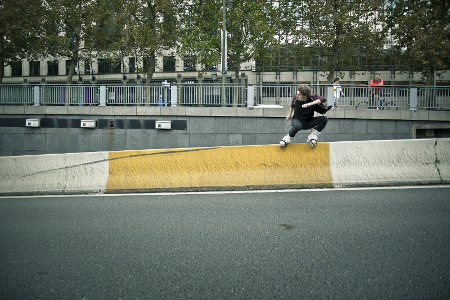 Nous vous avons présenté il y a maintenant quelques semaines notre vidéo sur l'Embrouille Sur Le Bitume:
brève mais savoureuse
, y manquaient cependant certains moments de la journée. Grâce à notre photographe & ami Mathieu Hennebert, voici à présent un reportage complet, pour vous assurer n'avoir rien manqué de cette journée un peu spéciale!
A couple of weeks ago, we ran a video report on the Rumble On The Macadam session in Brussels:
short but sweet
, it didn't nearly cover everything that went on that day though. Thanks to photographer & friend Mathieu Hennebert, here's an extended report on that particular day, so you can make sure you didn't miss anything!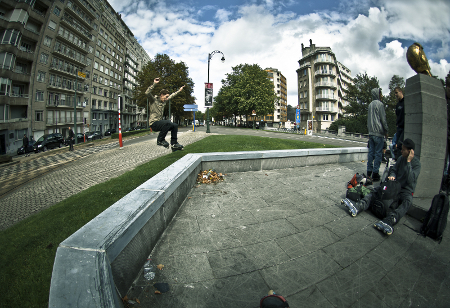 Rémy Meister - bump to disaster soul on spot 1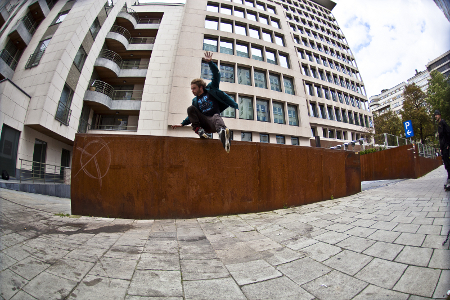 Antoine Erimian - freestyle back torque on spot 2
Comme il y en a un joli paquet, nous avons décidé de les laisser s'occuper de la narration. Peu de voitures et de circulation, et des spots d'ordinaire inaccessibles à cause du trafic... Malgré un piéton vindicatif sur le 3ème spot, et des gouttes de pluie persistantes, on a pu admirer des acrobaties originales et quelques cascades périlleuses.
As there's quite a lot of them, we figured we'd let the pictures do the talking then. With little to no car traffic, and some sweet spots that are usually out of reach due to said traffic, things got quite interesting. Despite getting busted from spot 3, and the occasional rain drops, some chill tricks and not-so-relaxed stunts went down.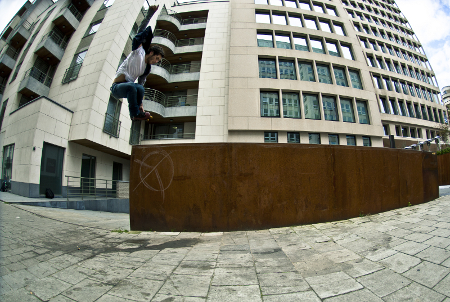 Pierre Akrich - majestic royale to safety 180 on spot 2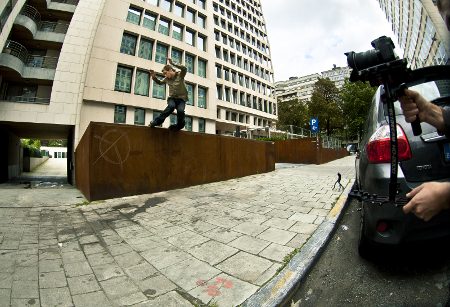 Rémy Meister - top soul revert on spot 2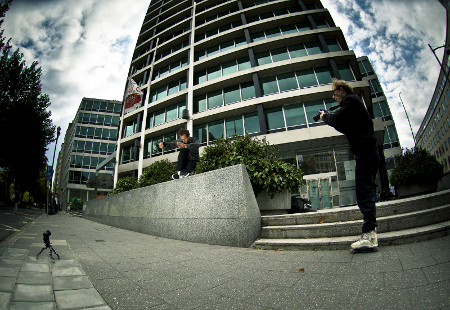 Freddy White - darkside TTP on spot 3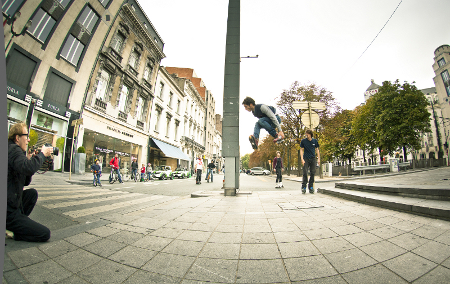 Pierre Akrich - liu kang transfert on spot 4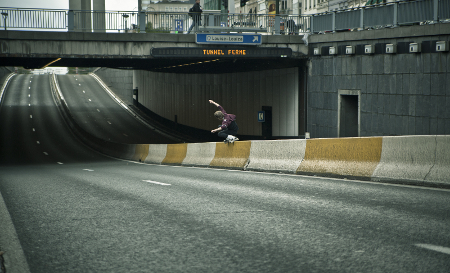 Stéphane Mosselmans - back full torque on spot 5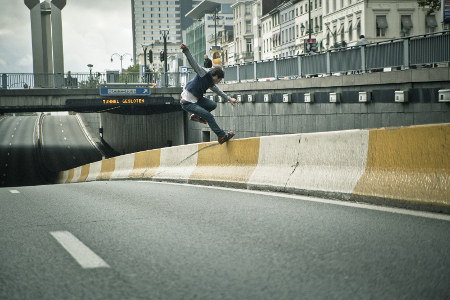 Pierre Akrich - backslide on spot 5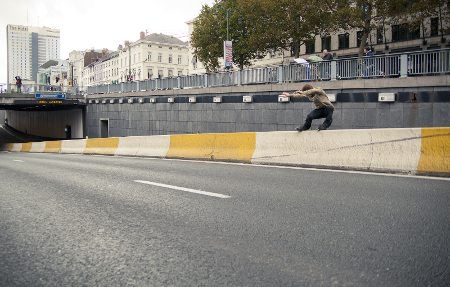 Rémy Meister - back royale filé sur le 5ème spot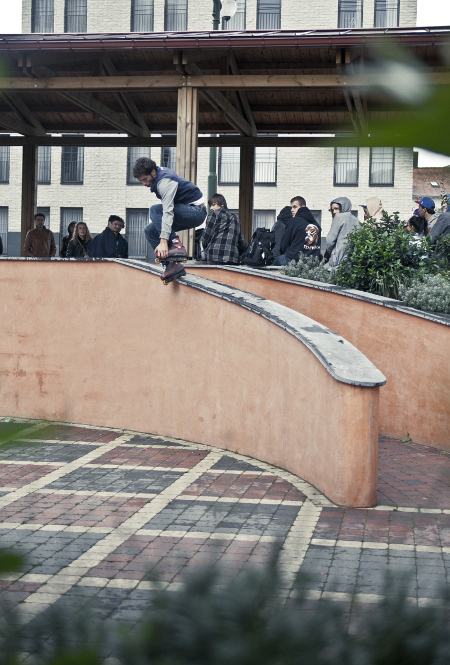 Pierre Akrich - disaster back backslide on spot 6
Ambiancée par une troupe d'individus motivés, médiatisée par le biais d'événements uniques comme les
Home Contests
ou autres Embrouilles Sur Le Bitume, truffée de nombreux spots incroyables et marbrés à souhait, Bruxelles est une ville qui vaut le détour. Cet article devrait une nouvelle fois en apporter la preuve!
Enhanced by quite a solid crew of motivated individuals, put on the map with unique events such as the
Home Contest
series or Rumble On The Macadam session, graced with many incredible skate spots and endless marble ledges, Brussels is way worth seeing. This article is yet another proof of why you should pay those guys a visit!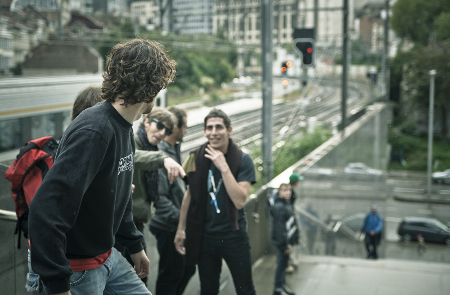 Ward Gabriels - deathly top soul on spot 7 for hammer of the day
Pictures by Mathieu Hennebert. Team work by Frenchy Fries.