Par Frenchyfries, mercredi 27 mars 2013 à 09:07 ::: 10844 fois lus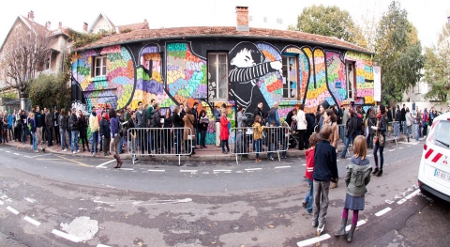 Si vous avez déjà lu notre article précédent, vous savez déjà tout ce qu'il y a à savoir sur le Parcours Home Contest. Comme on n'a pas envie de se répéter, ni de prendre le risque de vous ennuyer à mourir, on fera court. De toute façon, le montage ci-dessous parle de lui-même, alors préparez-vous à découvrir le Parcours et à en ressentir l'atmosphère unique!
If you've followed up on our previous article, you know all there is to know about the Parcours Home Contest already. As I don't feel like saying it all over again, risking to bore you all to death, I'll keep this one quite short. As a matter of fact, the edit below speaks for itself anyway, so be ready the enter the Parcours and experience the atmosphere for yourself!
En savoir plus
8 commentaires
Tags: AL , Home Contest , JFC , Parcours , Salamech , Smole , Valentin Tuil