Par Frenchyfries, vendredi 7 octobre 2011 à 15:36 ::: 9103 fois lus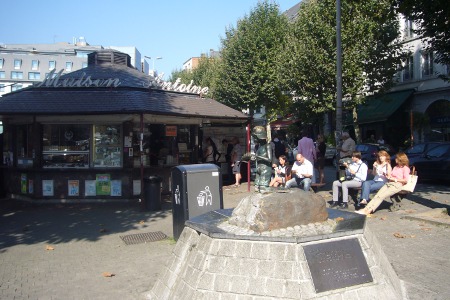 Malgré le nom de notre site, tout le monde sait que l'authentique « pomme frite » nous vient de Belgique. A l'occasion d'un séjour de quelques semaines à Bruxelles, il était grand temps de vous proposer un article sur ces morceaux de patates mondialement renommés. Et pour ce faire, quel meilleur endroit que la Maison Antoine !
Despite the name of this very website, everybody knows the so-called "French" fries actually come from Belgium. As I was staying in Brussels for a couple of weeks, I realized it was high time to bring you a review on these world renowned pieces of potato. Maison Antoine seemed to be just the perfect place to do so.
En savoir plus
88 commentaires
Tags: Belgium , bouffe , Brussels , French Fries , fries , Maison Antoine , mitraillette