Par Frenchyfries, mardi 12 mars 2013 à 20:37 ::: 13109 fois lus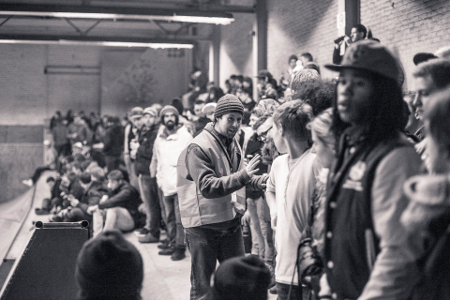 Ça fait tout juste un mois que le Winterclash a une nouvelle fois dévasté la ville d'Eindhoven, rappelant avec force le souvenir des grandes années à Muelhausen. Mais aussi sauvages soient les choses au Clash, il subsiste tout de même quelques règles pour vivre au mieux l'événement, dont Frenchy Fries vous propose ici la liste. En bref, faites ce que bon vous semble, tant que vous suivez celles-ci, vous devriez assurément vivre l'un des meilleurs moments de l'année!
It's been just a month since yet another incredible Winterclash took the city of Eindhoven by storm, and it's been said it was the best to date since the good old Muelhausen days. But no matter how wild things can get at the Clash, in order to live the event to the fullest there are a few rules one has to follow, which Frenchy Fries listed below. Do whatever you want, as long as you stick to those, you should be in for one of the greatest moment of the year!
En savoir plus
13 commentaires
Tags: 2013 , Eindhoven , Mathieu Hennebert , Nicolas Callens , Winterclash