Par Frenchyfries, lundi 16 mai 2011 à 18:12 ::: 7000 fois lus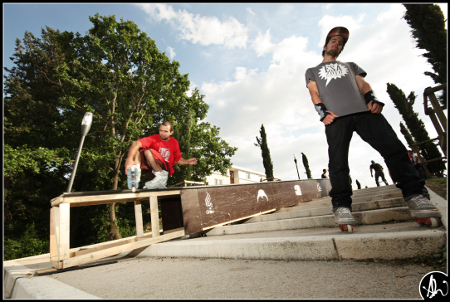 Sans doute le premier street contest de France, l'ESA est en tout cas très certainement celui à la longévité la plus grande. Dans quelques semaines à présent, les rues de Montpellier verront à nouveau une foule de patineurs prendre possession des lieux. Voici pourquoi vous ne devriez pas manquer ça !
Arguably the first French street contest ever, the ESA is without a doubt the longest lasting event of the kind over here. In a couple of weeks from now, the streets of Montpellier will see a crowd of rollerbladers take over the place once again. Here's why you shouldn't miss it !
En savoir plus
aucun commentaire
Tags: 2011 , ESA , Montpellier , street contest , support , Wilson Ernadote