Par Frenchyfries, samedi 27 avril 2013 à 13:56 ::: 14309 fois lus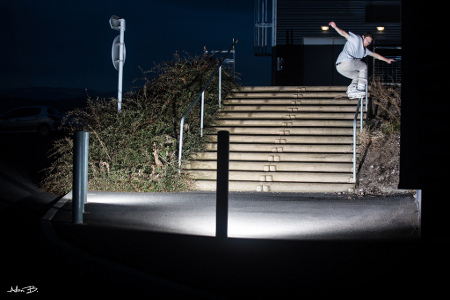 Ce qui est marrant avec Allan Beaulieu (et souvent très frustrant), c'est que parfois, bosser avec lui nécessite de le traquer des mois durant avec d'arriver à un quelconque résultat. Et puis parfois, il vous prend totalement par surprise et vous propose un projet déjà bouclé avant même que vous ne soyez au courant. Ce qui est précisément le cas pour ce street edit 2012 de Fabien Elettro.
What's funny with Allan Beaulieu (and often really frustrating) is that sometimes, in order to work with him you will have to hunt the man down for months before anything gets done. And then, some other times he will just catch you by surprise and deliver a whole project to you before you even have the time to ask for it. This was just the case with this 2012 street edit of Fabien Elettro.
En savoir plus
8 commentaires
Tags: 2012 , Allan Beaulieu , Clermont Ferrand , Fabien Elettro , street edit