Par Frenchyfries, mercredi 14 septembre 2011 à 13:37 ::: 5560 fois lus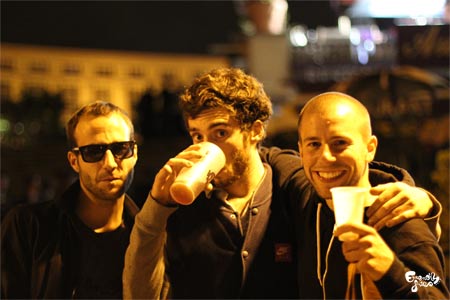 Parfois, les événements les plus malheureux peuvent se transformer en quelque chose de grand. Prenez le
festival de musique de Woodstock
par exemple, quand en 1969 la pluie a fait de ce moment un événement de légende. Et bien, malgré l'absence du camping cette année encore, on pourrait certainement voir le parallèle évident entre le FISE et Woodstock.
Sometimes, the most unfortunate events can turn into something great. Take the
Woodstock music festival
for instance, when back in 1969 the rainy weather turned the whole event into a moment that would forever be legendary. Well, despite the lack of a camping site this year, one could most definitely see the parallel between the FISE and Woodstock.
En savoir plus
8 commentaires
Tags: 2011 , Crasch , FISE , Montpellier , party pictures , rain , Romain Godenaire